BPM will participate at the Virtual Exhibition of MEDICAL FAIR ASIA 2020 Virtual Exhibition from Dec. 9~18, 2020, along with expanding our partnerships via matchmaking platform. We're looking forward to meeting you at our virtual booth at MEDICA FAIR ASIA 2020 online.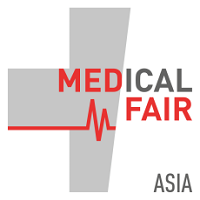 Link to our virtual booth at MEDICAL FAIR ASIA 2020
For more information about this virtual exhibition please visit the MEDICAL FAIR ASIA 2020 official website: www.medicalfair-asia.com/show-info.html

About DNlite-IVD103
DNlite-IVD103 is the first kit that precisely manages DKD. By detecting a specific urinary biomarker and meticulously monitoring for post translational modifications to the marker, DNlite-IVD103 can effectively predict the kidney condition of a diabetes patient over the 1-2 years that follow. If a risk of progressive Glomerular Filtration Rate (GFR) decline is detected, patients can be recommended to start proper treatment earlier, and seize a critical window for clinical action and even recovery. Prediction of decline or kidney complications will drastically improve the DKD patient's quality of care. DNlite-IVD103 has obtained CE IVD mark, Malaysia MDA and other regulatory-approvals for global market. BPM is seeking worldwide distribution partner for DNlite-IVD103.